With the many changes we have been going through and with Amber Bay's opening on February 19 we have finalized the new and final place for Team Wildfire and Lil' Bunny Voodoo in our little island.
Welcome to TEAM WILDFIRE FIT CLUB a.k.a. our mainstore. Located on the South West part of the sim, going to the left of Neotropic, past the business district and near the gas station, in the mall rests the Team Wildfire Gym. Once opened, you will be able to take the taxi into the gym.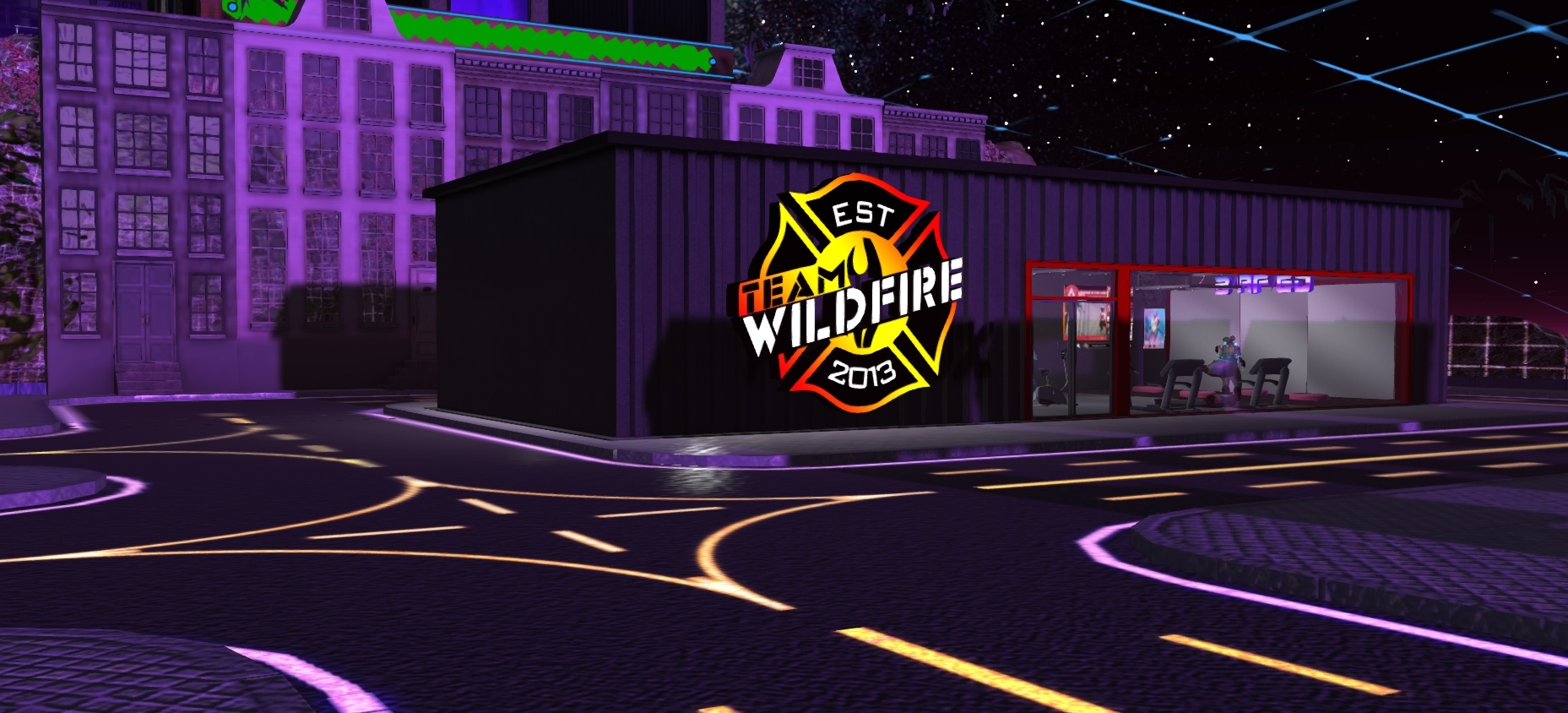 This new space includes Team Wildfire and all the brands under our umbrella, from those handled directly by Team Wildfire's Lyra or those owned by partners like Shango's Lil' Bunny Voodoo.
The gym includes amenities for you to keep fit, as well as Bia Bennet's GET BIAFIED aerobics class. Definitely a sight to behold and a training that any wrestler or individual into fitness should get into, at least once.
We also have mall stores and the new location for the Team Wildfire Old Inventory and the Exchange Terminal located right in front of the new mainstore.